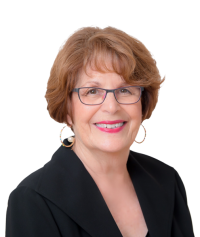 Diane DeFrancisci
REALTOR®, GRI
Cell Phone: (772) 538-1614
Email: dianedefrancisci@gmail.com
Diane DeFrancisci hails from New York. She received a Master's Degree in Biology from Adelphi U and
taught science on Long Island. In 1989 she and her husband came to Castaway Cove as "snowbirds". They loved Vero Beach so much that they moved here full time. Diane enjoys working with both buyers and sellers and specializes in the beach area and Grand Harbor. "What I love the most about being a "REALTOR" is the fact that so many of my clients have become good friends, and share my love of Vero Beach!"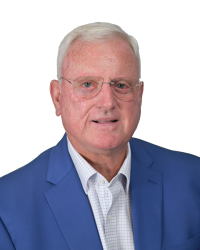 Martin Carder
Broker Associate, REALTOR®
Cell Phone: (772) 696-0131
Email:martin@alexmacwilliam.com
Born in Bristol, England, J. Martin Carder attended Bath University and started his real estate career
in the 1960's at the firm of Chartered Surveyors in Bristol where he earned, over a four-year course, professional designations in law, finance, economics, real estate practices, structural engineering, business management and surveying.
In 1973, he joined the homebuilding company Westbury Homes, in Cheltenham, as the Sales/Marketing Manager and with a dynamic team built it into one of the largest publicly traded homebuilders in the UK. In 1976, Martin moved to Kitchener, Canada and became the Sales Director of a Westbury Homes affiliate company, Joyner Homes, which provided him the experience of North American financing, marketing and sales techniques before he returned briefly to the UK and was appointed Managing Director of Westbury Homes.
In 1981, Martin attended Manchester Business School before being sent by Westbury Homes, in 1982, to investigate the American real estate market principally in Texas and Florida. He settled in Palm Beach, Florida and became President of Westbury Homes where by their second year we were building and selling 16 homes a week.
Then in 1986, after years of working for others, Martin started his own custom homebuilding company in South Florida, Clifton Homes, selling homes from $300,000 to $6,000,000 from the mainland to the Intracoastal and along the Ocean. He went on to earn his Florida Real Estate Brokers License in 1989 and in 2004 opened Clifton Realty Inc. Vero Beach, Florida as the Broker/Owner.
Martin is a regular golfer who enjoys his black cat, Puddy, spending time with his grandchildren, and early morning fishing from his dock or boat. With a special interest in water quality, he has been involved with spoil island projects in the Indian River Lagoon. A Grand Harbor resident for fifteen years with his wife Susan, who was the office manager for the Palm Beach County Firefighters for over 10 years, Martin has served on the Grand Harbor Outreach, Audubon and Advisory Boards and as a volunteer for Habitat for Humanity. Martin's son, Richard, attended the University of Florida graduating with a BS degree in Civil Engineering and a Master's in Business Management and then went on to earn his second Master's in data analysis from Johns Hopkins in Washington DC where he now lives and works for Wellspring Advisors. Martin's daughter, Jennifer, also a real estate agent, and her husband Jeff, who works in the medical field, live with their two children in Tradition.
Throughout his career, Martin has successfully performed negotiations with planners, financial institutions, architects, and attorneys, but most of all with young couples buying their first home and retirees buying their last. Eager to help people settle in to the quality lifestyle of Vero Beach, he is ready to assist you with any of your real estate needs and may be reached by calling (772)696-0131 or via Email at Snookcatchers@bellsouth.net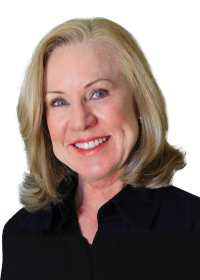 Brenda Montgomery
REALTOR®, GRI
Cell Phone: (772) 532-4170
Email:brendamontgomery23@gmail.com
Brenda moved to Vero Beach in 2000 with her husband Jim, after driving up the coast from
South Florida one day looking for the perfect place to live. She retired after 26 years as Chief Operating Officer with JAMCO Inc., a Miami based manufacturing business, having gained a great deal of knowledge of people and learning to be very detail oriented. She has two grown children that live in Florida and a funny Maltese named CeeJay. Brenda has traveled various countries such as Costa Rica, Panama and throughout the Caribbean enjoying the different cultures while she and Jim competed in tournament fishing.
She has been a member at the Jungle Club gym for eight years and has established many long lasting friendships at her favorite classes spin and body pump.
Brenda has personally experienced buying and selling several of her own homes and properties on the island in Vero Beach. Her knowledge is a valuable asset to the discerning seller and buyer and now looks forward to the challenge of matching her clients with the home of dreams.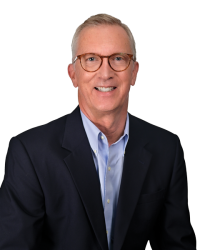 James "Jim" Knapp
REALTOR®, GRI
Cell Phone: (772) 913-0395
Email: jimVeroBeach@gmail.com
Jim specializes in barrier island homes and condominiums from the Sebastian Inlet, south through
Windsor, Orchid, John's Island, Indian River Shores, Vero Beach, south beach, the Moorings area and North Hutchinson Island, a 27-mile coastal paradise between the Atlantic Ocean and the Intracoastal Waterway (Indian River). Properties range from $120,000. for a condo to $30,000.000.+ for a private ocean-to-river estate. Jim knows the best beaches, good waterfront (ocean, riverfront, Intracoastal), choice residential golf/tennis communities, pet-friendly, and family-friendly communities.
In June 2009, CNNMoney.com reported Vero Beach as "the most undervalued metro area in the nation." (Check the link on my website). Previously, Vero has been reported as "the Best Small Town in Florida." Indian River County and Vero Beach are uniquely located just on the edge of the tropics without the congestion of south Florida. From the oak tree canopied island with miles of unspoiled beaches, endless boating opportunities, low-rise construction, strict zoning controls, abundant cultural resources, walking trails and environmental preserves, Vero Beach is on the map in a good way.
Jim and his wife, Janet, raised two children in Vero Beach from pre-school forward. Both attended Beachland Elementary (public) and the private Saint Edwards School, providing them with a good foundation for success in college and beyond. Both have since graduated from college but call Vero Beach home, having been raised in a unique community.
Jim is a 23 year resident of Vero Beach, marketing homes for buyers and sellers for Alex MacWilliam, Inc. Real Estate the past 12 years. He specializes in providing high quality professional services to buyers and sellers having been involved in real estate and banking for 30 years. He was with Chase Manhattan in NY for 11 years and another 10 years with a local financial institution. Market and transaction knowledge, confidentiality, integrity and the thrill of the hunt for the right property are what drive Jim to help his clients succeed. If the client succeeds, Jim succeeds. Jim is a graduate of St. Lawrence University in Canton, NY (also where his daughter graduated from in 2003). His son is a 2007 graduate of Union College, Schenectady, NY. Janet is a graduate of Syracuse University.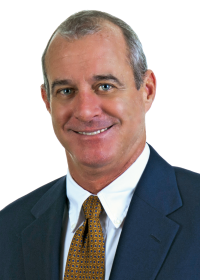 Alex "Buzz" MacWilliam, III
Broker, REALTOR®, CRS, CRB, GRI
Cell Phone: (772) 473-6973
Email: buzz@alexmacwilliam.com
Our motto and promise for Alex MacWilliam, Inc., Real Estate has always been
"The Trusted Name in Real Estate Since 1949." Alex "Buzz" MacWilliam, III is the Broker and owner of Alex MacWilliam, Inc., Real Estate located at 2901 Ocean Drive, Vero Beach, Florida. We are here for all of your Real Estate needs! Our sales associates are hardworking and dedicated to helping you.